FINANCING & GIFT CARDS
Start building towards your dream today! We offer financing options that will allow you and your family to tackle your next home project or purchase with ease of mind.
Financing
Put it on your Flexiti Card! Spring Valley Building Centre is happy to partner with Flexiti to offer convenient financing options for our customers. For more information visit castle.ca/flexiti or stop by Spring Valley Building Centre today.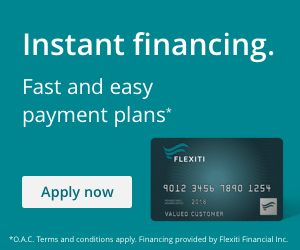 Gift Cards
A gift you can build on! A Castle Gift Card speaks to the future, to dreams, to projects yet undone. Repair, replace, renew – everything is possible with a Castle gift card.
Visit us today to purchase the perfect gift for every occasion!